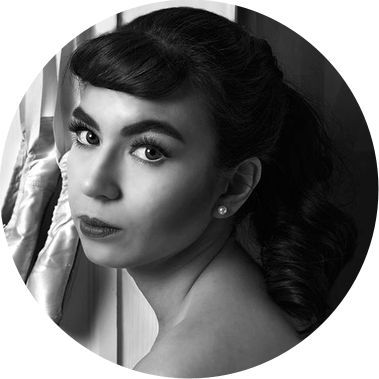 HELLO, WELCOME!
My name is Annunziata Militano (Nunnzie for short)and I am a Canadian Photographer based in Calgary, Alberta. I graduated for the Alberta College of Art + Design, receiving my Bachelors of Design in Photography in 2017 and left shortly after to travel the world.
Photography was always a big part of my life, but it wasn't until I picked up my dad's old film camera when i was 16 and developed that first roll of film and saw my very first image appear when I placed the paper into the developer that I knew that this was what I wanted to do. There was something so magical about analog photography and techniques that made me truly fall in love with the medium. Though I do shoot both digital and analog my heart will always be with film. Just like how my heart lies with film it also lies with fine art photography and storytelling, which I carry though all my work, regardless of if it is commercial or personal. I believe that photography is about telling a story and I like to work closely with my clients to make sure we create something that coveys exactly what they want to say. Most importantly I want to make sure that who ever is sitting in front of the camera feels comfortable, I do my best to create a safe place where you can hopefully come out of your shell and be your true self.
My work revolves heavily around story telling and identity. I love being able to create narrative through visuals and hearing the stories and theories that people come up with. I'd love nothing more than to invite you into my crazy worlds to play, create, and imagine.

For any questions, quotes and rates please email me at :
photo@annunziatamilitano.com

Education:
2013-2017- Bachelors of Design in Photography, Alberta College of Art and Design, Calgary, Canada (Graduated with Distinction)
2015- Rhode Island School of Design, Mobility/Exchange program, Fall Semester
Exhibitions:
Group Exhibitions:
2017- Blindspot: Blackout, Alberta College of Art and Design, Exposure Festival, Calgary (Curated by Naomi Porter)
2016- Blindspot: Silver Linings, Alberta College of Art and Design, Exposure Festival, Calgary (Curated by Yves Trepanier)
2015- Blindspot, Alberta College of Art and Design, Exposure Festival, Calgary
2015- Bare, City Hall, Exposure Festival, Calgary
Solo Exhibitions:
2016- To Identify... , Creig Gallery, Alberta College of Art and Design, Calgary
Assisting and Volunteer:
2015- Kevin J. Mellis (Tintypes), f100 Fundraiser, Calgary